About Us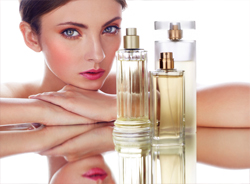 We, Siddh Shanti Perfumers, started our mission with an aim to provide complete satisfaction and meet the tastes of our valued clients through superlative products. We manufacture, supply and export a wide variety of perfumes and essential oils which are in conformation with the international standards of quality. ...
We follow stringent quality standards right from the purchase of raw materials to the delivery of the finished range of essential oils and perfumes.
Welcome to Siddh Shanti Perfumers, a convenient retail and wholesale essential oil supplier from where you can easily shop a variety of essential oils as well as herbal products. Our online megastore contains a wide selection of aromatherapy oils, Pure essential oils, Carrier and base oils, Natural flower oils, Spice oils, hydrosols, massage oils, Indian attars etc. All our goods are hygienically produced in our warehouses by implementing the most recent distillation as well as extraction techniques. Siddh Shanti Perfumers is a good company to deal with. We have 100% consumer satisfaction.
About Kannauj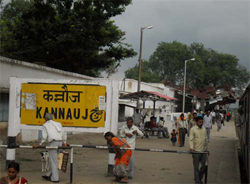 Kannauj is a city, administrative headquarters and a municipal board or Nagar Palika Parishad in Kannauj district in the Indian state of Uttar Pradesh. The city's name is traditionally derived from the term Kanyakubja. Kannauj is an ancient city, in earlier times the capital of Emperor Harshavardhan. It is said that Kanyakubja Brahmin's are originally from Kannauj. Kannauj is known for the distilling of scents and is a market center for tobacco, perfume, and rose water. It has given its name to a distinct dialect of the Hindi language known as Kanauji, which has two different codes or registers.
Kannuaj remained a focal point for the three powerful dynasties, namely the Gurjara Pratiharas, Palas and Rashtrakutas, between the 8th and 10th centuries. The conflict between the three dynasties has been referred to as the Tripartite struggle by many historians.
There were initial struggles but ultimately the Gurjar Pratihars succeeded in retaining the city. The Gurjar Pratihars ruled Malwa, which was bounded to the South by the Rashtrakuta Empire, and the Pala dynasty to the East. The Tripartite Struggle began with the defeat of Indrayudh at the hands of Gurjar Pratihar ruler Vatsaraja. The Pala ruler Dharampala was also keen to establish his authority at Kannauj, giving rise to a struggle between Vatsaraja and Dharampala. Dharampala was however defeated. Taking advantage of the chaos, the Rastrakuta ruler Dhruva surged northwards, defeated Vatsaraja, and took Kannauj for himself, completing the furthest northern expansion by a South Indian ruler.
Our Products
1. Natural Essential Oils
2. Aromatic Compounds
3. Indian Attars
4. Aromatic Chemicals
5. Floral Waters
6. Herbal & Floral Extracts
7. Pan Masala Compounds
8. Agarbatti Compound